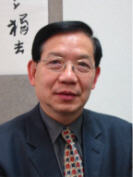 The Dutch Chinese Chamber of Commerce (DCCC) is a non-governmental and professional commercial organization with multi-functions, participated by Dutch and Chinese entrepreneurs. It will offer the services as follows to its members and enterprises.

1 Act as a go-between
1) Help you and enterprises to build complete information net by contacting with Dutch and Chinese commercial departments, Chamber of Commerce and entrepreneurs.

2) Assist you and enterprises to hold big-scale cocktail parties, meetings and reporting conferences, provide facilities for mutual understanding and exchanging of information;

3) Cooperate with you and enterprises in press conference, news releasing conference and product exhibitions, explore market for your products and technical results;

4) Support you and enterprises to develop commercial activities, offer you all kinds of privilege cards and set up collective purchase business.

2 Consultant service
1) Provide you Dutch and Chinese commercial information, including the production and marketing information about the enterprises concerned, offer you consultant service through internet;

2) Send you four issues of "The Business Between China and the Netherlands" annually and some irregular specific documents, inform you the investment and all other valuable commercial information in China and the Netherlands;

3) Run series of lectures and training courses, keep abreast of the economical development in China and the Netherlands, enlarge the co-operations area and improve the level of management;

4) Offer you all kinds of legal knowledge and commercial regulations, protect members\' legal rights and coordinate with relevant department to resolve the commercial dispute.

3 Increase the cooperation between China and the Netherlands
1) Mastermind, contact and coordinate, for you and enterprises, to promote trade and evaluate the investment project.

2) Provide you and enterprises with feasibility studies and evaluation views, encouraging enterprises, especially the medium and small sized, to establish business in China and the Netherlands;

3) Organize members to make various kinds of on-the-spot investigations, explore new chances of cooperation for you and enterprises.

DCCC holds its office in the Chamber of Commerce of the Hague, attended by staff in charging of the daily work. Liaison offices are also established with Beijing sub-councils of CCPIT, Chinese Association of Industry and Commerce, The Office of Overseas Chinese Affairs of China, in Beijing and other Provinces and Cities (the address, contacting number and name list will be provided on requests). DCCC will offer you high quality service in great variety.